One of my least favorite things to sew are half square triangles. Short of starching, no matter what I do, they turn out off…then my block is off…then the row…then the quilt 😖🤦🏽‍♀️😾
I'm sure I didn't make up this method, but it works for perfect squares.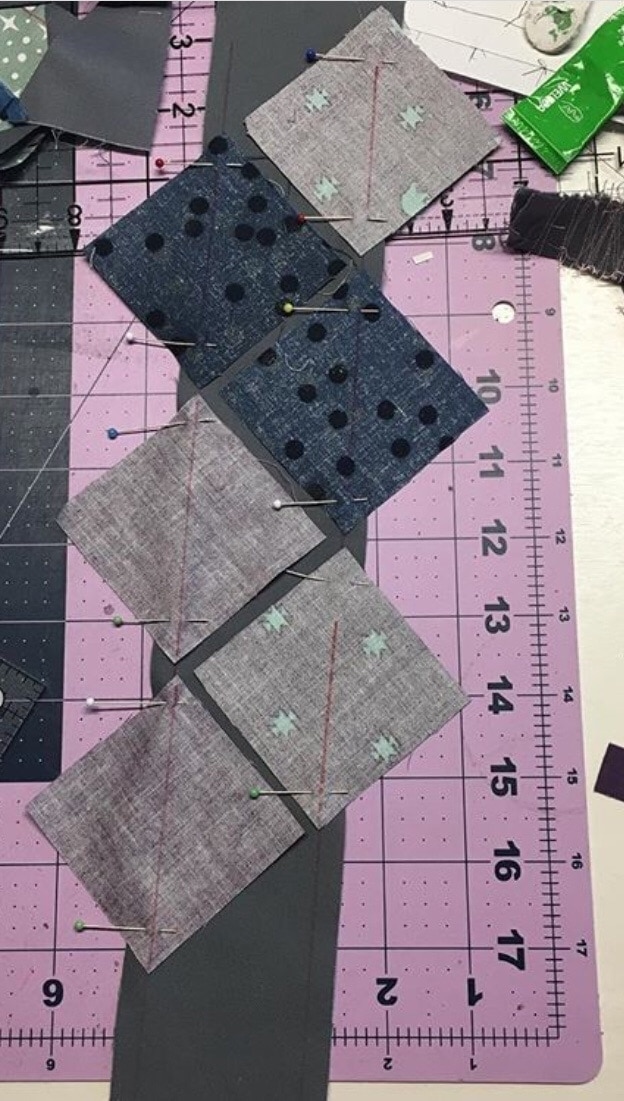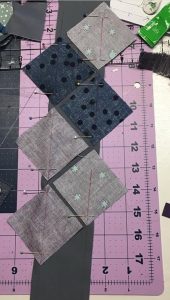 1. Cut the squares to the size you need. Ex: 2.5"
2. Cut a strip of the opposite fabric, the same width (2.5")
3. Mark the center of the first triangles (on the back. Since taking these photos, I no longer use frixion pens, fyi because they are not meant for fabric, and I had an unfortunate experience where the pen stained my fabric…google it for more info 😭😭😭).
4. Arrange as shown, leaving space between each…the mark should be about 1/4" from the edge of the bottom strip. I mark both the strip, and the square to make sure I have 1/4"….and I pin (cuz I'm crazy like that) Are ya with me so far?
5. Stitch along the line (both sides…if you set up your blocks like mine.
6. Trim off the extra points.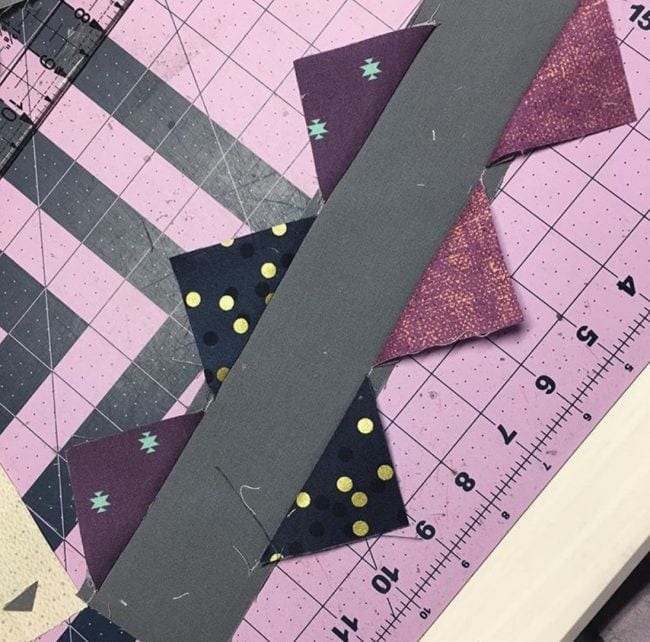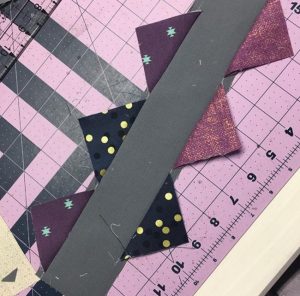 7. Press the squares open (second photo)
8. Then line up your 45* line, and cut to the desired size (Ex: 2.5")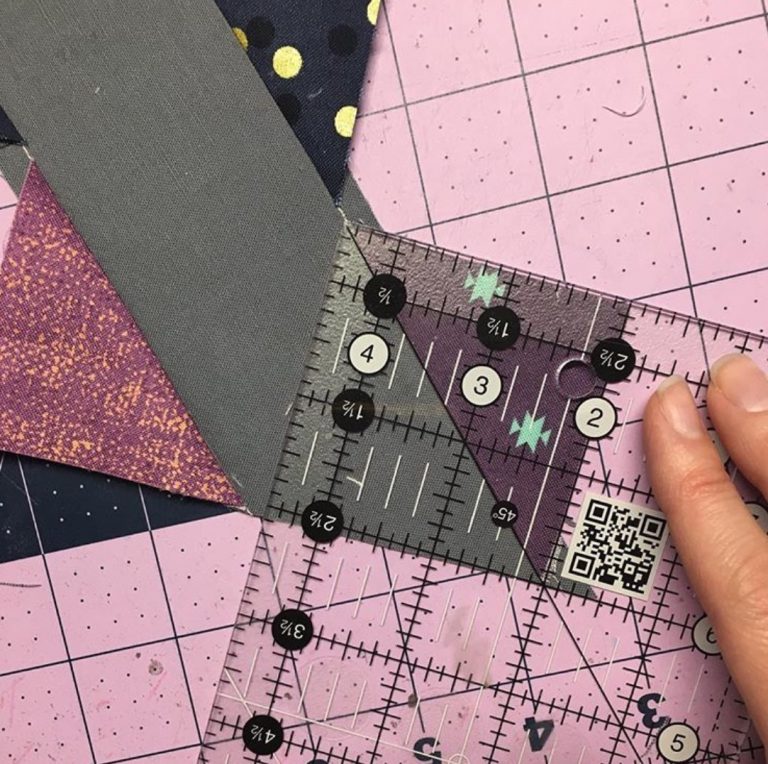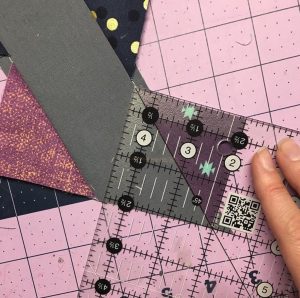 9. Presto! You have perfect 2.5" squares (or whatever size you need) that won't shift.
Pardon me while I rip out seams from blocks I messed up BEFORE discovering this hack. 😳🙄🤪