I'm not one who goes wild over Christmas fabrics…or quilts. I've always seen them as frippery..and somewhat like maternity clothes – you use them for a little bit, and then back they go into the closet for the next go-around.
For some reason I was in a bit of a Christmasy sewing mood.  WHO am I!?!  I've always been very practical!  Alas. The Christmas bug hit mid November, and I cast aside my Farmer's Wife quilt (number 3, for those of you who are keeping count)…and started EPPing the heck out of these Christmas Star blocks.
Last year, I drew a repeating star shape, similar to the Casablanca Quilt, and realized that it would either mean that I needed to HSTs, or I would need Y-seams.  Neither seemed appetizing.  So it remained in my sketchbook.
Fast forward 6 months…I broke down and tried EPP because I didn't have a project for a camping trip…without power discovered EPP, which REALLY opened the door to all the designs I had in my mind!!!
I started with the basic block, and thought that would be the end of it. No siree bob.  Thankfully, my pattern testers put up with me…and 8 variations and 1 finishing block later, we are here.  I think I'm done.
Without futher ado, here is the basic construction of the block.
Each of the blocks have been broken up into units. This keeps them from being really difficult to join.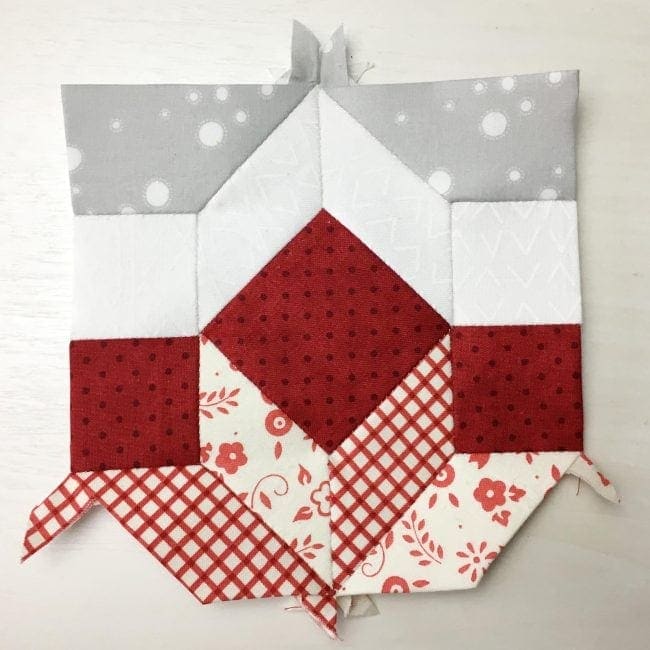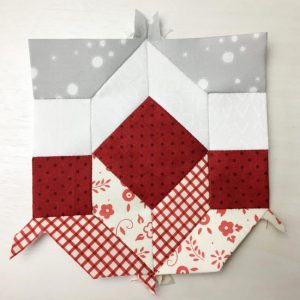 Regardless of the center motif, I start with the two diamonds, stitch from the lower part to the top, then attach the polygon on the right (perhaps because I'm a leftie??), then the white square, then the large triangle or square, depending on the block.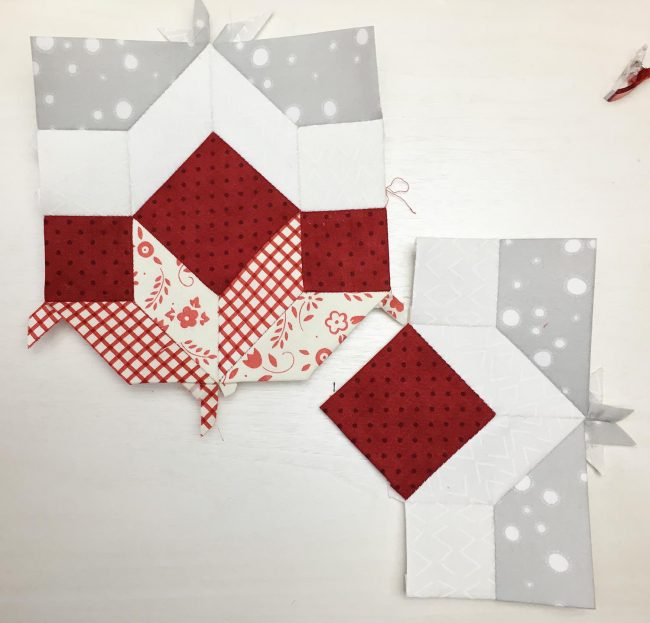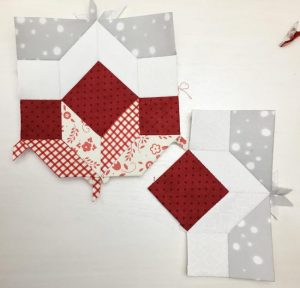 Then I ease in the center corners.  On the more intricate blocks (like the Dresden, and Nordic Star), I divided the block in half, or halfish, and joined those pieces together.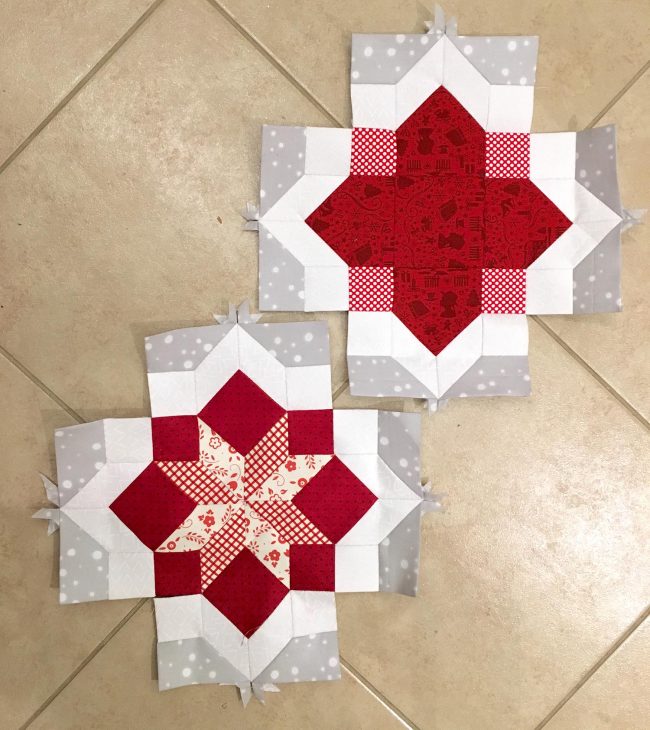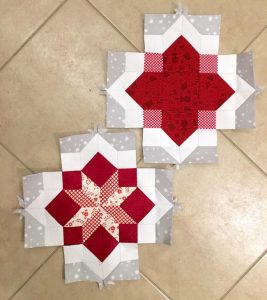 Then I added the corner units.  I found that this was particularly helpful for blocks where it mattered which direction the center motif faced.  I chose to have every other secondary shape have a green center, which added, slightly, to the complexity of the layout.
There you have it.  This block may look complicated, but is quite easy!!
I hope you enjoy this block as much as I did!  Please let me know if you find other center motifs!
Would you like to see a sew along with these blocks?  Let me know in the comments!