Pair your love of Airstreams and quilting with the Airstream Quilt Along!
The Airstream Quilt Along will start on March 11th.  We will piece 2 blocks a week for 10 weeks.  The blocks use Foundation Paper Piecing.  If you are new to FPP (foundation paper piecing) have no fear – my patterns are very simple, and I have loads of tips and tricks to make FPP a breeze.
At the end of the 10 weeks, you'll have a quilt top ready for quilting – then ready for camping season!
The Details:
Start date: March 11
End date: week of May 13
Hashtag: #AirstreamQAL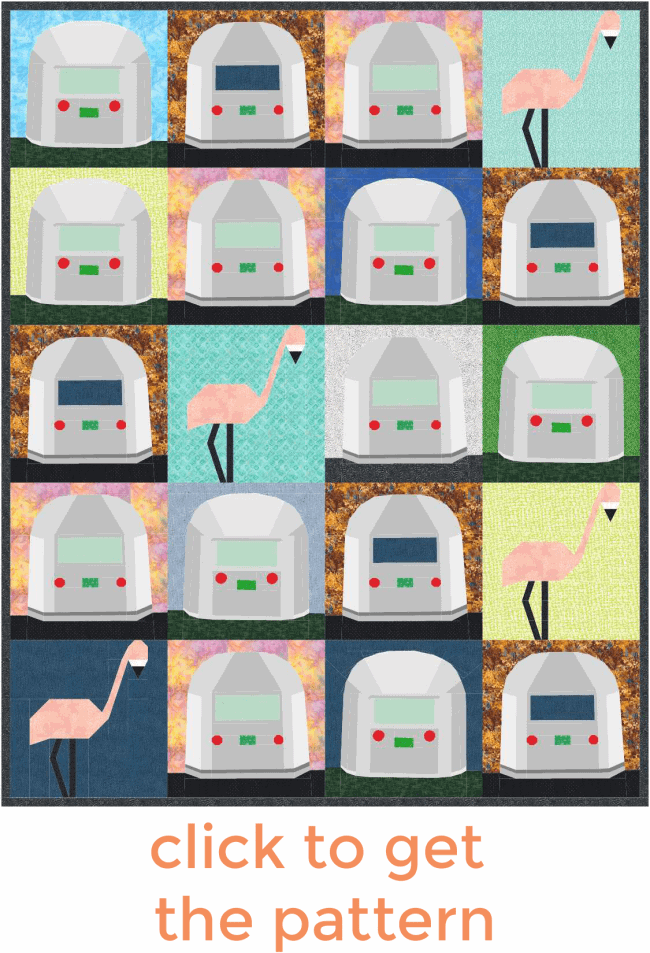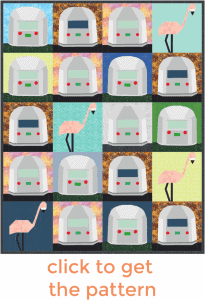 Who can join? Anyone.  It doesn't matter if you love Airstreams, or you have one.  You are welcome to join.
Where can I get the pattern? Right here on my website.  You can buy the block patterns individually, or you can purchase the bundle.
Tell me about the pattern? The pattern is interchangeable – all of the blocks are 18×18″ finished.  If you want to omit the flamingos, go for it.  If you want to have all flamingos and one Airstream, go for it.  If you want only 7 panel trailers, or Whale Tail, then you can do that too.
Each block uses less than a fat quarter per color.
I will be making a twin sized quilt.
The pattern is downloadable and printable on any home computer. A printed copy will not be mailed to you.
Is there a group?  Yes.  Community is always fun!  My tips and tricks will be posted there.  If you are not on facebook, you can post and join in the community on Instagram – the same videos will be posted to my highlights and/or IGTV.
How do I sign up?  1. Buy the pattern   2. Join the group – details will be emailed to you after you purchase.  3. Sign up for the QAL emails – details will be emailed to you after purchase. 4. Post your progress in the group, and on Instagram!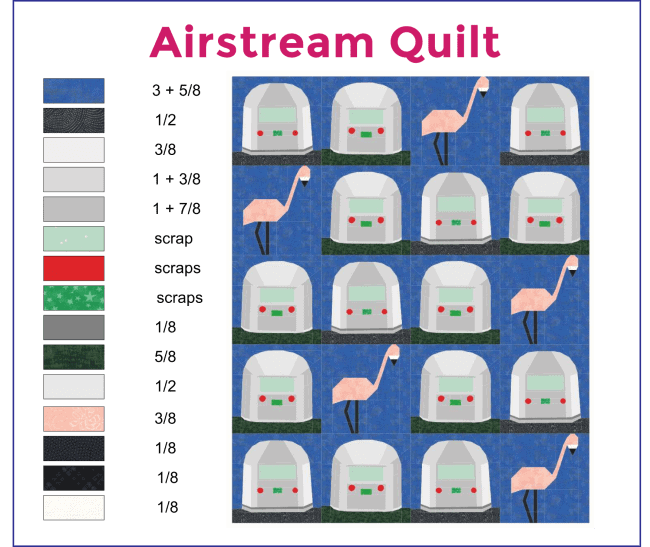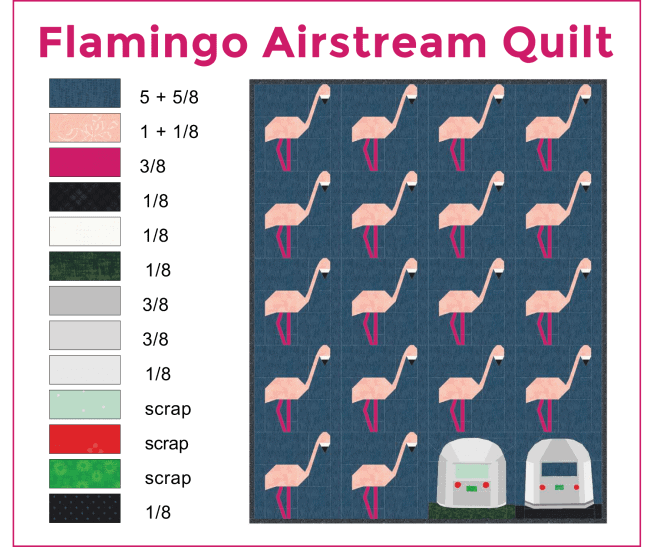 A few variations to whet your whistle: