As I have been stitching my Christmas Star EPP blocks, I've been wondering, "How do I bring this home?" 🤔  How do I finish the quilt?  I've thought about more blocks…eh…  I've thought about half blocks…then it occurred to me: I could have ANOTHER block to really emphasize the secondary shape!
And that's what I did.  🙌🏼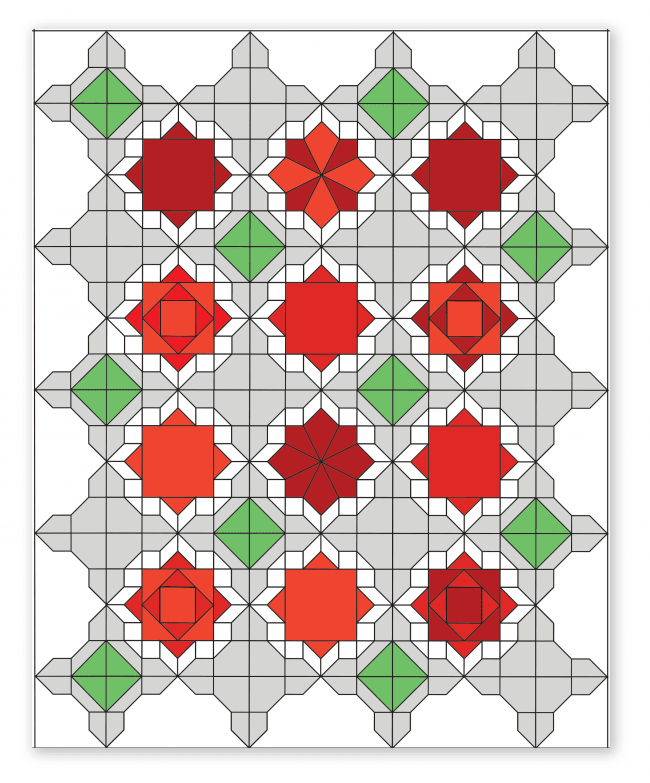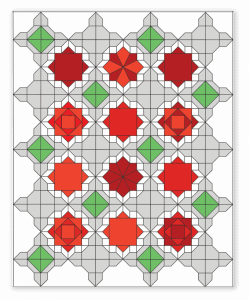 How will you finish your quilt?  With the finishing block, or without?
Wouldn't it look great as a gradient with the center blocks being darker, and the outer being lighter?
Then I thought, "This would look great in blues and grays!" 😍 So someone needs to make it, and tag me!
Click the image above to download your free templates for this pattern.  You'll need the Christmas Star English Paper Piecing Bundle, and print the supplementary pages, or print extras of the regular templates. You'll only be working with the secondary shape pieces, and the free templates.