FAQ's
Are these patterns beginner friendly? Yes! Both methods are beginner friendly! If you can sew, you can use either method. Start with the National Park Sign if you have never paper pieced before.
Can I get printed copies? At this time, I only offer PDF patterns.  They can easily be printed from any home computer, or you can send them to your local Kinkos/print at the library.
Where are the video tutorials? They are posted on my YouTube channel.
Which method is easier? Both are simple. I have a method for FPP that makes it easier than how most people teach. EPP has a shorter learning curve, because the templates can be folded and manipulated, and there is one stitch.  There are smaller pieces in my patterns than normal with EPP, but again, I have easy 'hacks' to make these a breeze. I have a short attention span; if I get frustrated easily with a pattern, or pieces, it never makes it to print 🙂
FPP uses a machine. The learning curve isn't hard. I haven't lost a student yet, so I'm confident that you'll be successful!
All you need to do is decide which method you prefer!
What is your cancelation policy? You may cancel at anytime! HOWEVER, if you cancel mid year, it is not possible to re-subscribe where you left off. If you wish to cancel, you may do so from inside your Fiona Sandwich account.
How long is the subscription? This a 12 month subscription.
Make your blocks in English or Foundation Paper Piecing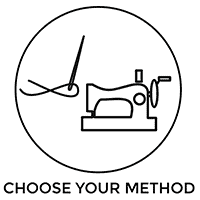 Choose either English or Foundation Paper Piecing. Both are beginner friendly!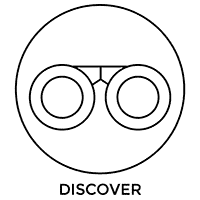 Discover new parks, and revisit favorites. You'll see the sites through new eyes.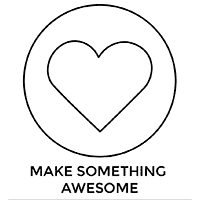 You are creative! These patterns will grow your creativity and you'll make something AWESOME!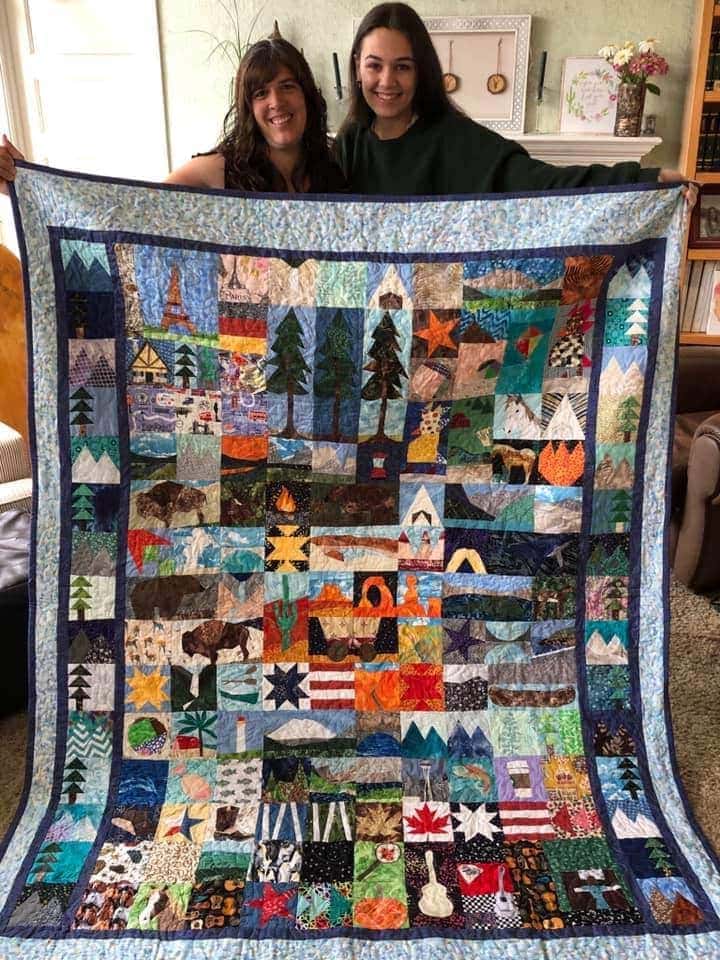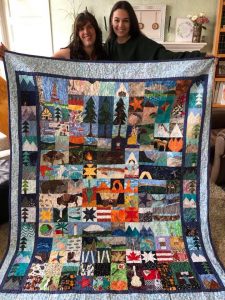 Hannah hadn't sewn in 15 years, and never quilted before. She is a teacher, and her sewing time is limited. Look at the meaningful graduation gift she made her daughter!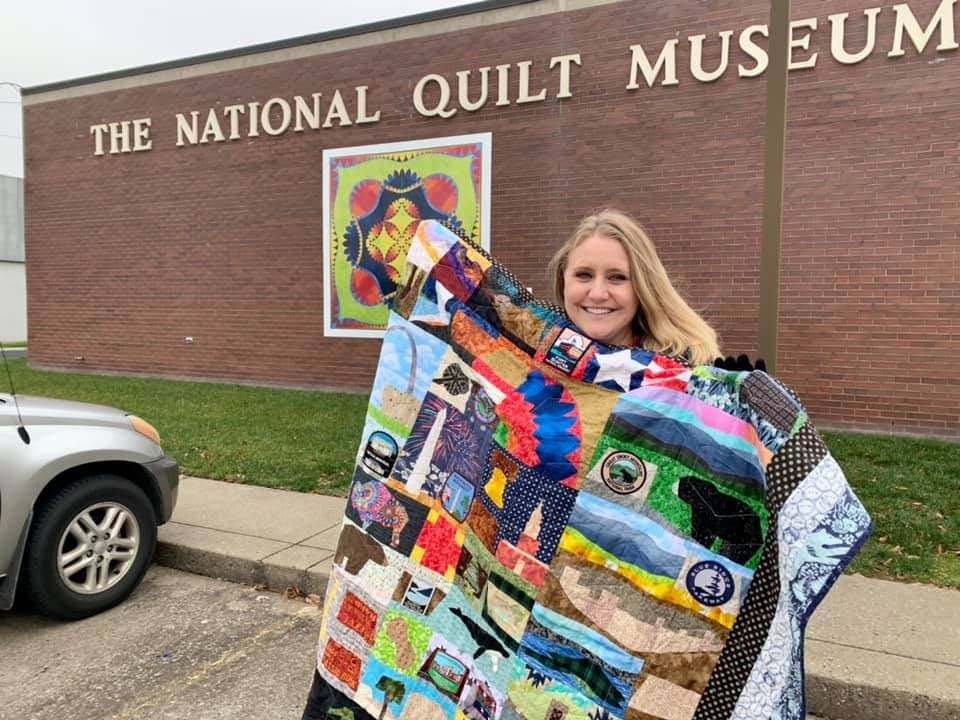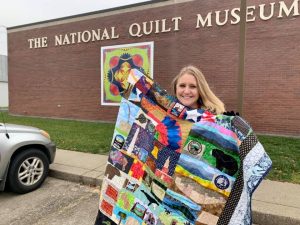 When Lori saw the ad, she had no idea where her sewing machine was! She started this quilt in 2020 when fabric stores were closed…and she has made 3 quilts now!! This top was made entirely by English paper piecing.

Blocks fit together perfectly!
Each pattern has been designed to fit together, regardless of size. No need to figure out sashing, or how to make it all work together – they all fit!