Make 4 quick and easy projects that can be used with Fiona Sandwich patterns to show off National Parks in the United States and Canada! You will be able to create a wall hanging, a place mat, a table runner, and a potholder using your favorite Fiona Sandwich National Park patterns.  Will you show places you have been, or places you on your travel list?
These projects can tell a story…where you have been…what happened…the adventures you've had…and the memories you've made!
I stood on the edge of Bryce Canyon, captivated by the magnificent contrast between the crisp bluebird sky and the warm glow of the hoodoos. I wished there was a way to capture this moment. Out of this desire, my National Park patterns were born.
These National Park projects give you inspiration to make something smaller, and confidence to make a whole quilt! Download the PDF and sew your memories into the ultimate travel souvenir!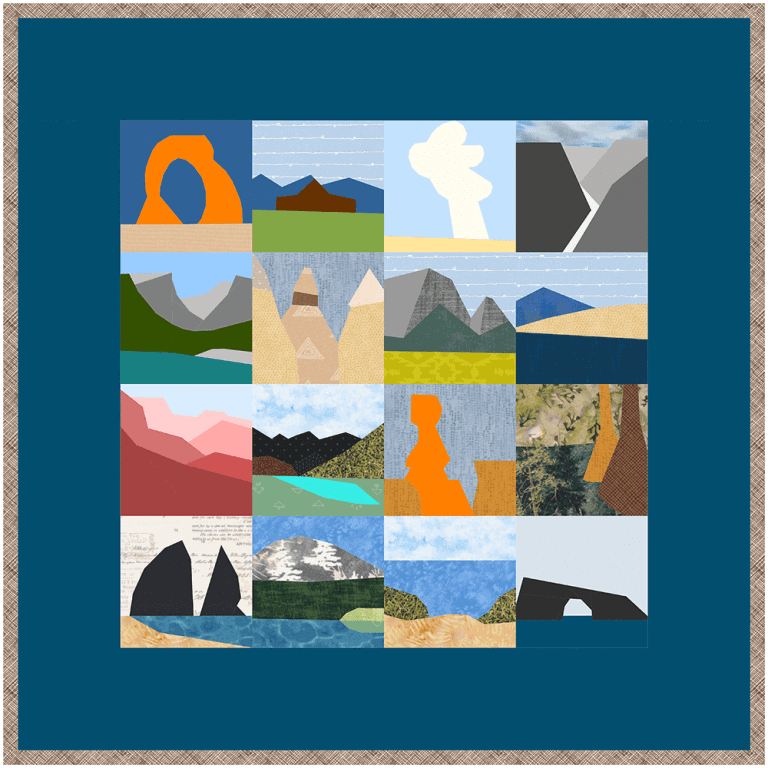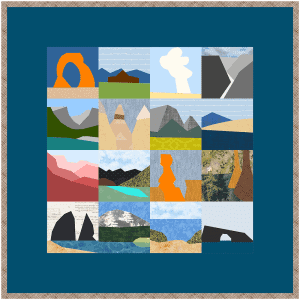 16 places to showcase your favorite memories.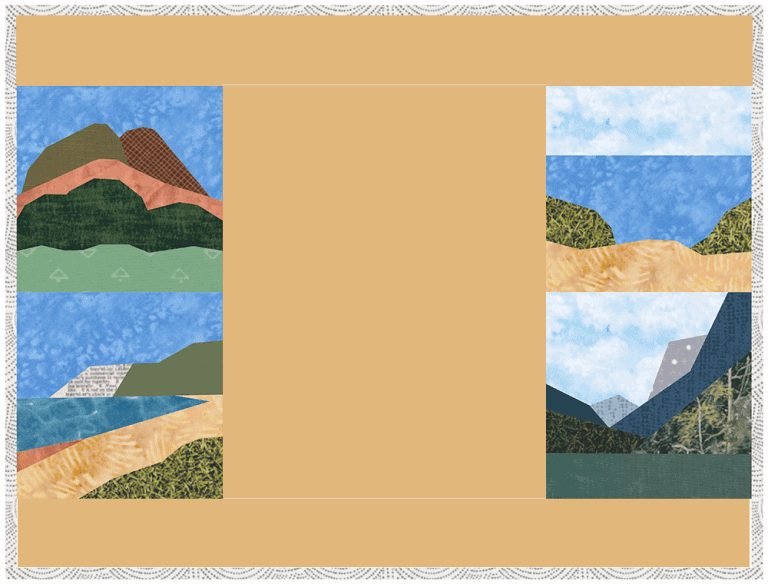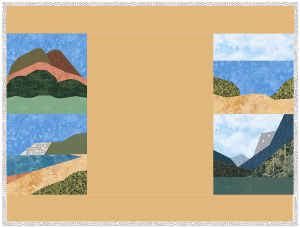 Set the table, and show off picturesque landscapes!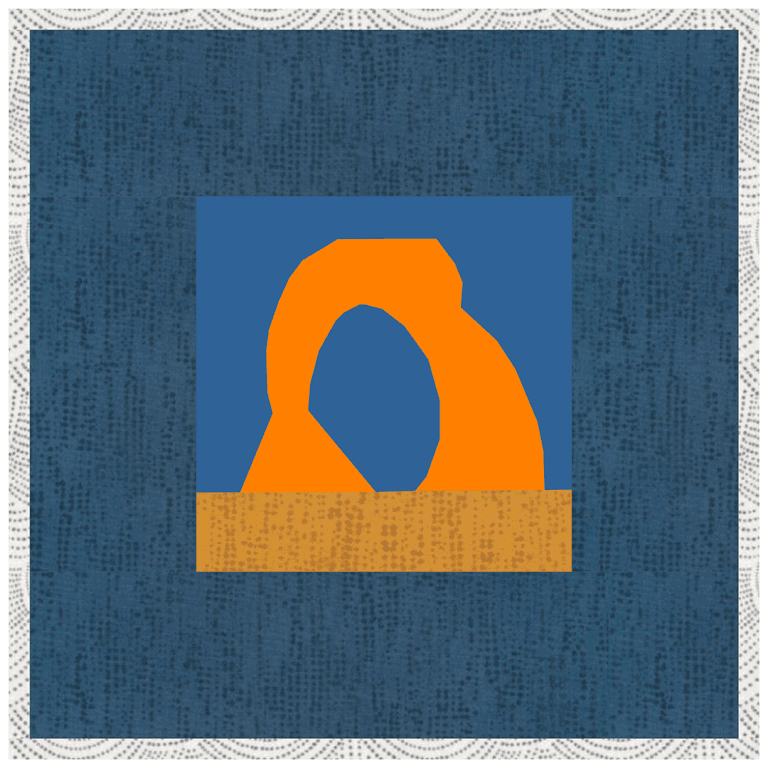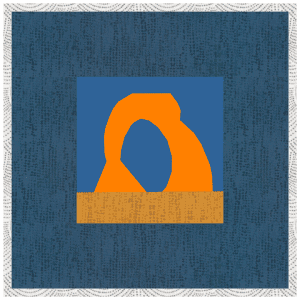 Potholders make quick and easy gifts, but you'll probably need a few for your own house!


If you have a short table, use the pattern as is…if you have a long table double it! What a great conversation piece!