Your Road Trip Pattern is in your cart,
but before you go, take a look at the National Park Pattern Library!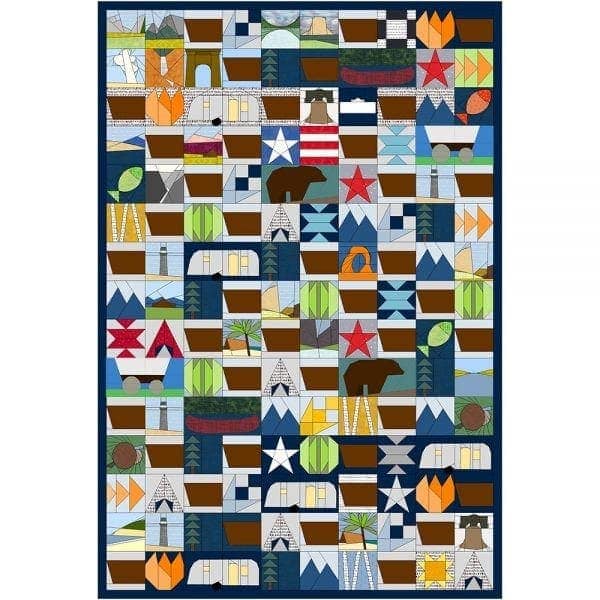 Beginner Friendly.  Even if you have never used English or foundation paper piecing (or have struggled with either in the past). REALLY!
60+ patterns that represent 200 of 419 US National Parks, and many in Canada! That makes each pattern less than $1!
Block ideas PDF included to help you decide what motifs to use for different parks (this is also at the bottom of this page if you want to have a look!)
Monthly pattern additions included at no additional charge.
Printable from any home computer on 8.5×11″ paper.
Supportive quilt along group!
Let your creativity run wild with the National Park Pattern Library pattern. Pick one of the 50+ patterns…sew it up and a "National Park sign" block, stitch them together…add an embroidered patch to the sign block, and you have a 'postcard'.  Sew the postcards together to create a quilt, pillow, or whatever you'd like and snuggle under your own National Park quilt!
[mwb_upsell_price]
[mwb_upsell_variations]

No thanks, I'll would just like the Road Trip Pattern.
Hundreds of happy quilters and sewists…some of them have NEVER English or foundation paper pieced before!
⭐️⭐️⭐️⭐️⭐️ I'm getting my to go kits ready for our road trip! Patterns are easy to follow and adaptable for lots of parks! Can't wait to hit the road and start stitching! – Mary Anne
⭐️⭐️⭐️⭐️⭐️I think I've become obsessed with these patterns–and the designer keeps coming up with more!! There is no hope for me….I am addicted. Since I'm not that comfortable with EPP, I was glad when she added the foundation paper piecing options. I get along much better with FPP. While it is true, some of the patterns have a few tiny pieces, it is well worth it. They come out so cute! Anyone thinking of trying this, I'd say "go for it!" The patterns aren't as complicated as they may look. Come. Join me in my addiction! lol – Yvonne
⭐️⭐️⭐️⭐️⭐️I was a little intimidated with this NPSAL- since I've never done English Paper Piecing. I started with the sign block. It went together quickly and gave me confidence to get going on some other blocks. I have 8 blocks done now. No need to be nervous- the piecing is easy. Thx Rachel for these awesome patterns.
⭐️⭐️⭐️⭐️⭐️I love how quick and easy the blocks are! I'm a beginner and I can whip out one of these blocks around in no time. – Kathy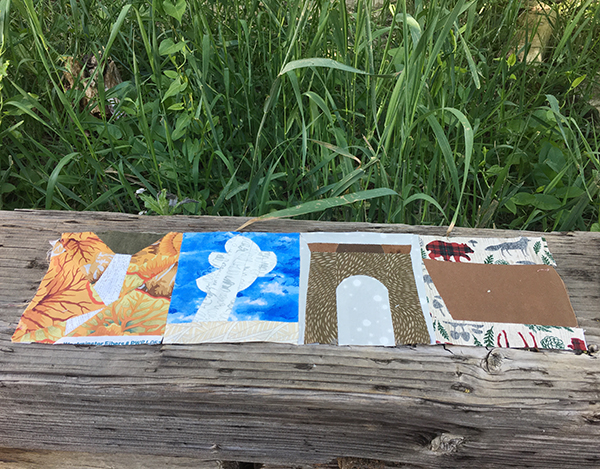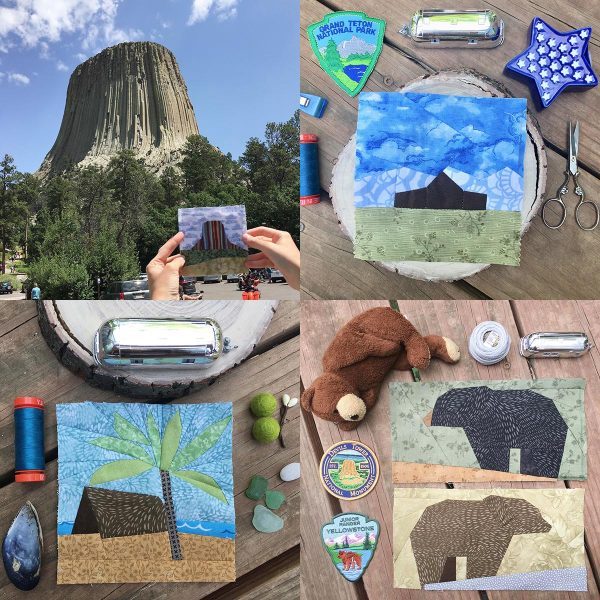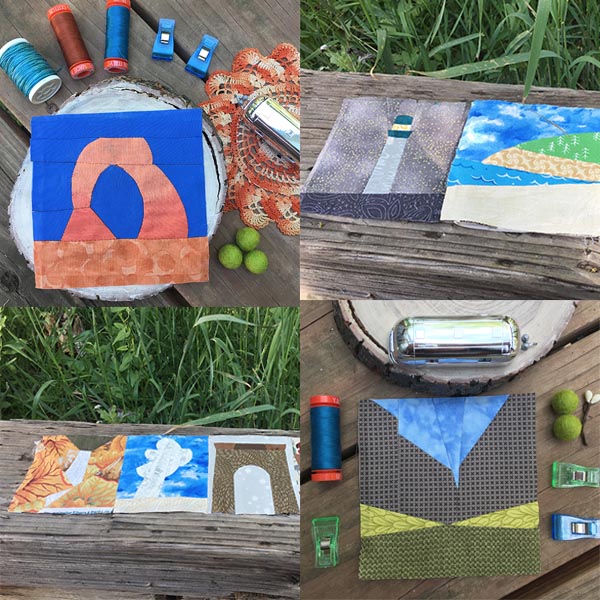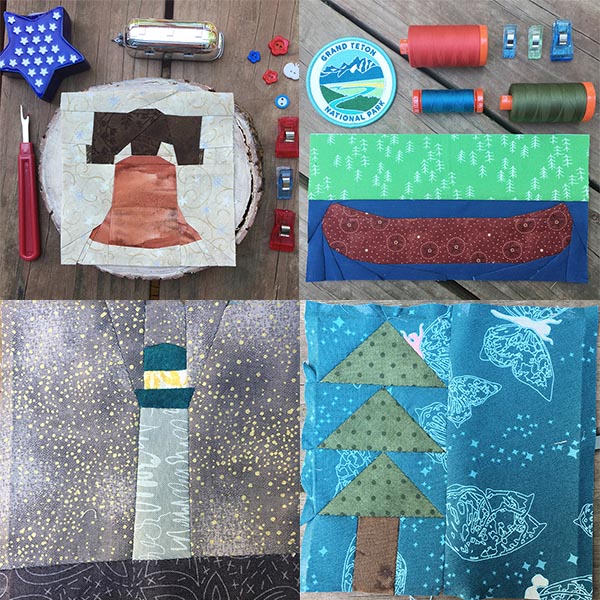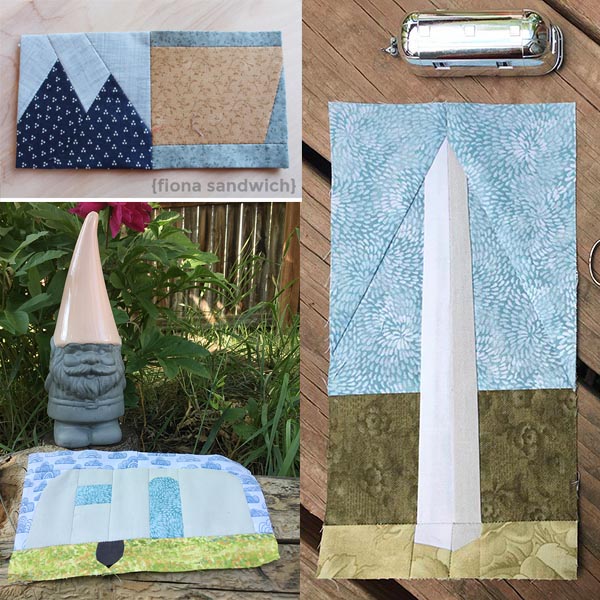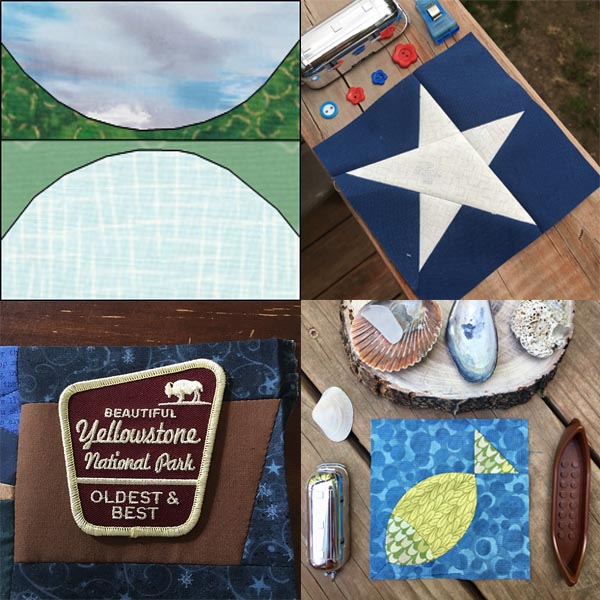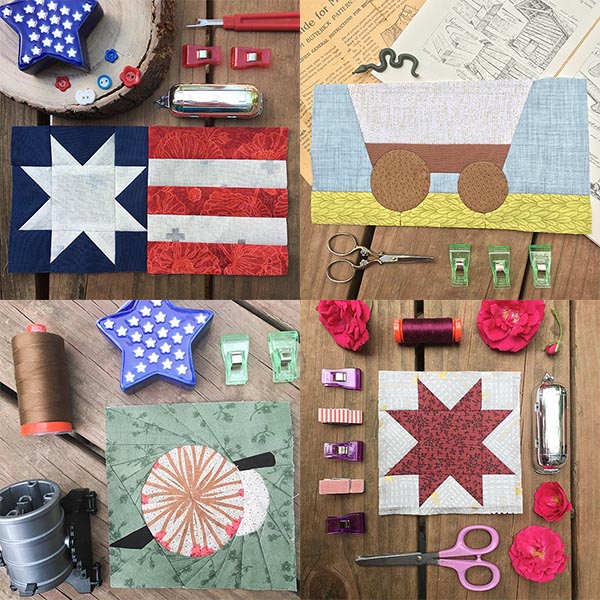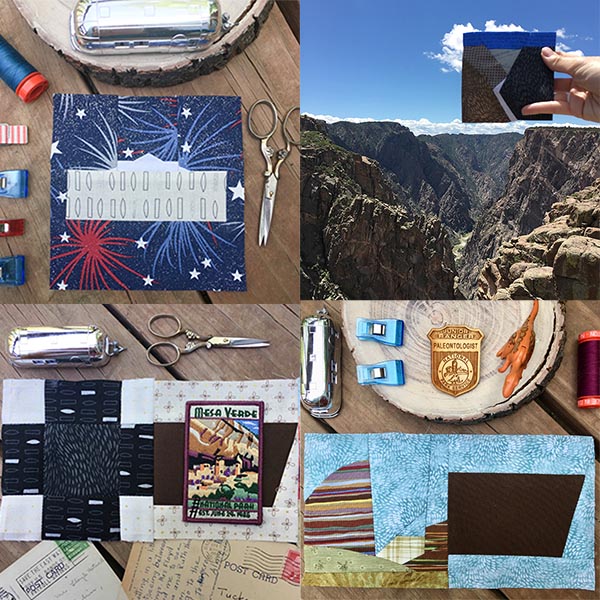 [mwb_upsell_price]
[mwb_upsell_variations]

No thanks, I'll would just like the Road Trip Pattern.
Park specific blocks in this pattern include:
– Old Faithful
– Artist Point at Grand Canyon of the Yellowstone
– Roosevelt Arch
– Yosemite National Park (2 blocks)
– Capital Reef National Park
– A Lighthouse for coastal National Parks
– A lake or open space (not shown)
– Great Sand Dunes NP and Preserve
– Acadia National Park
– Arches National Park
– An Airstream (oh the places you can go!)
– Washington Monument
– The White House
– Liberty Bell
– Kaloko-Honokohau
– Black Canyon of the Gunnison
– Big Bend
– Dinosaur National Monument
– Mormon Row
– Grand Teton
– Kenai Fjords
– Devils Tower
– Sequoia
– Bears
– Dinosaur Footprints
– Great Smoky Mountains
– Bryce Canyon
– Denali
– Saguaro
– Performance Parks (like Wolf Trap, and Jean Lafitte)
– Hawai'i Volcanoes
– Aspen leaf & Maple leaf …
more added monthly!
More are in the works!  Purchase now, and you'll receive automatic and unlimited pattern additions!
[mwb_upsell_price]
[mwb_upsell_variations]

No thanks, I'll would just like the Road Trip Pattern.